My pocket is now full of images…
Ghost-like clouds travelling along the shore: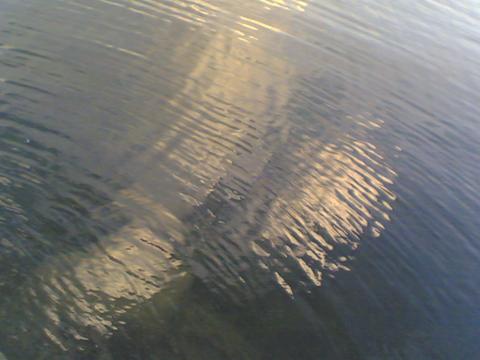 Two WWII-era B-24H bombers lay below these waters. Always gives me the creeps to sail here and know that they still haven't been exumed and laid to rest properly: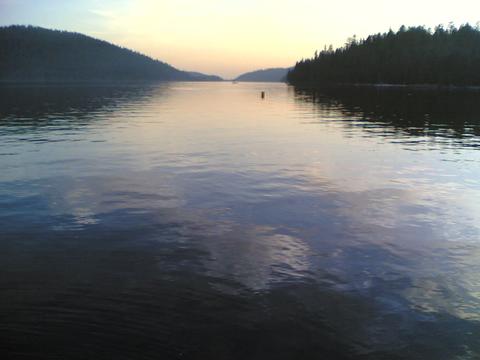 (Bio)diesel technology at work…I averaged 25 mpg overall (over 40mpg on the downhill sections), compared with under 15 mpg for most other tow vehicles (including large pickups):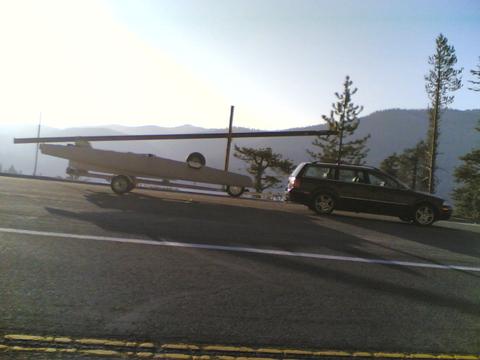 A Ford F-150 V6, for example, has 260 lb/ft of torque @ 3750 RPM, while a VW Passat little four cylinder has 247 lb/ft @ 1900 RPM.
My engine was practically idling up the mountains at 65 mph with the AC on (it was 110F in the valley) and I was still getting reasonable mpg. A friend who drives a giant american "dually" pickup said he almost over-heated and was barely getting 12 mpg.
On big trips I get a strong sense of security and independence knowing that my vehicle can travel over 600 miles per tank. The numbers speak for themselves, but you really haven't towed (less than 2K lbs) in comfort until you've tried a modern (bio)diesel passenger car