I've never been a fan of screens in cars. The last thing I want are "idiot lights" on a dashboard.
In 2020, Autoevolution highlighted "lack of physical buttons [in Tesla] as one of the worst automotive trends."
Lo and behold the new Cadillac EV designers understand why touch means haptic, and they've delivered a proper sightless user interface.
And critics are raving:
I can't overstate how comforting it is to have a bevy of physical knobs and buttons in a modern EV. More of this, please!
Safety feature, I would say.
(Firefighters cite Tesla's "smooth" handle-free doors in slow painful deaths of occupants).
Critics also say the Cadillac prices rapidly are increasing, with demand far above supply for at least a year out.
Any manufacturer discounting their cars right now to find buyers must be in serious trouble given how strong EV demand is for brands as wide apart as Cadillac and Chevy.
Yet more evidence that collapsing sales of Tesla has to do with the fact that they stole their original technology in 2006 and haven't had a good idea since.
And on that note, since we were talking about luxury brands that understand the beauty of touch, the 2022 Cadillac CT5-V Blackwing comes default with a Transmisiones y Equipos Mecánico (TREMEC TR-6060) 6 speed stick to control its monstrous 6.2-liter supercharged LT4 V8 engine (668hp, 659lb-ft trq).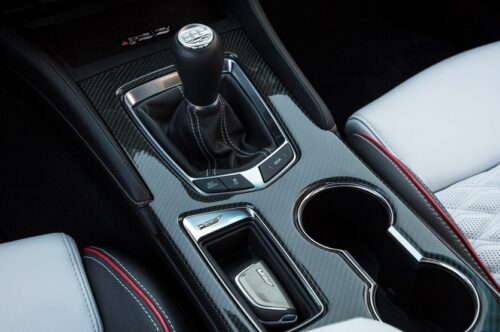 Knobs and buttons give drivers true freedom from the visual prisons of "luxurious ignorance" vehicles.