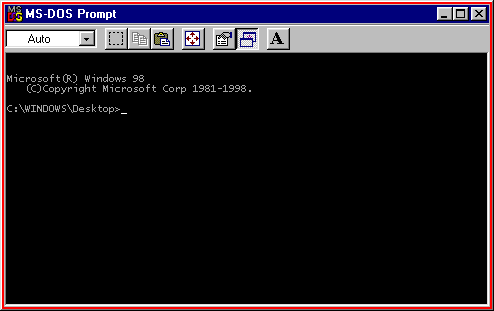 Microsoft DOS was a horrible, terrible, awful product. Why? It was a single-user product. If more than one user tried to use the system, it couldn't distinguish them apart, let alone offer them a safe sharing environment (e.g. privacy).
Few realize that all of Wal-Mart stupidly ran all retail purchases on DOS (instead of, just for one easy example, CP/M-86). I can't emphasize this enough. Wal-Mart intentionally put all its most sensitive customer data on a system with zero ability to protect customers from harms.
So unbelievably, incredibly negligent… Microsoft should have forfeited its profits to the millions of people harmed by Wal-Mart using DOS.
None of us here are dictators (hopefully, and I doubt the CEO of Facebook comes here) meaning none of us live in a single-user world, so companies surely know (for over four decades already, or longer if we count time-share computers) they shouldn't flog digital products that lack basic multi-user safety.
Alas, news is coming of the utterly inhumane and detatched Meta failing with their launch of a dictator-minded headset.
Part of the reason is that many shoppers aren't comfortable trying one on in a store.

The headsets are prone to collect dirt and grime and smear your makeup. During the peak of the Covid-19 pandemic, people were especially resistant to put them on in stores, even though Meta paid to have cleaners on hand to sanitize the headsets between each use, said a former Meta employee who wasn't authorized to speak publicly and asked not to be identified.
Dead as DOS.
The irony, naturally, is that Facebook is absolutely terrified of "inauthenticity" or sloppy collisions when identities are time-sharing their software platform. That interferes with profits (advertisers hate paying for duplication, as it's basically fraud) so engineers have gone totally nuts over carving "real" differences into any software user identity. But then when it comes to human disease and even death from sharing bodily fluids… Facebook is all like "here's a wipe and spray, who cares just slop your face together with someone else you don't know".
This is not the first time I've pointed to a major product design culture failure at Meta related to selfish unregulated greed (e.g. their "Incel" edition of RayBan glasses). It's a deep-seated management problem related to their awful origin story (one man creating an unsafe space where he could coerce and control the thoughts of targeted women).
In other words, don't enter or use Facebook unless you are the Facebook CEO. That's a lesson as old as the very first vote to remove tyranny and replace it with representation.