While many Americans criticized China relentlessly for engineering a social-ranking system, MIT has proudly announced it's working to improve prediction of car behavior with…a social-ranking system:
"We've developed a system that integrates tools from social psychology into the decision-making and control of autonomous vehicles," Wilko Schwarting, a research assistant at MIT CSAIL, told Digital Trends. "It is able to estimate the behavior of drivers with respect to how selfish or selfless a particular driver appears to be. The system's ability to estimate drivers' so-called 'Social Value Orientation' allows it to better predict what human drivers will do and is therefore able to driver safer."
What do you expect your social value to be in the classification system run by MIT? Here's a historic reference to help: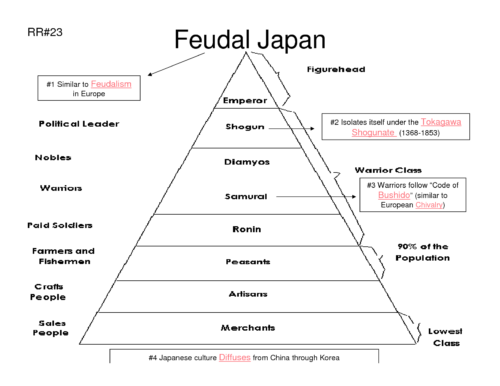 Nowhere in the story do I see mention of the system being restricted to cars only, or prohibited from leaking into feudal-style governance. Thus, any car on the road could be running social-ranking on everyone and everything it sees all the time.
It will be interesting to see if any American news outlets pick this up as creepy social-ranking of populations, applying the same worry as they did with China.
Also it will be interesting to see how this expands into everything that can be seen at street level by cars.
Is your lawn mowed? Maybe you are being selfish by cutting that grass and denying wildlife a habitat. Or maybe you are being selfish by allowing a habitat to grow that naturally pollinates your neighbor's lawn, who is trying hard to mow constantly and deny wildlife a habitat.
Who decides the rankings? Or more importantly, if we get transparency into the systems of rankings, will people build a level of trust by playing into expected behavior and then abuse that ill-gotten trust to switch behaviors and escape prediction?
Important to remember how the end of the Japanese feudal era was marked by creative yet selfish merchants. After being relegated to the bottom of the classification pyramid for so long they started to invert the stack and use self-centered social networks of enrichment to float towards the top.
By the end of the Edo period, Omi merchants, and their cousins in other areas of Japan, had grown immensely wealthy. They were also uniquely situated because they had far-flung interests which brought them into contact with the political and economic changes of the last decades of the period. They often proved quick to anticipate the changes and take advantage of them and became influential in the modern period of capitalist development.
It's not only humans at risk of being ranked. Roads will be constantly assessed, judged and discussed by the things operating on them, according to a tire manufacturer
…data on current road conditions and aquaplanning risks can be sent to other cars in the nearby area, also via 5G
Imagine sending out false autoplane risk data in your neighborhood to slow traffic instead of having to pour on the road an expensive speedbump (sleeping policeman).
And things won't be just judging what they see eye-level or at the surface, either. Last year a ground-penetrating radar company said cars soon could be judging what it finds under a road surface as well.
…system will scan up to 10 feet below the surface of the road in order to lock on to stable ground. It can then use this data, combined with data from the vehicle's other onboard sensors, to build itself a map of subterranean features which it can then use to maintain its position on the road…
Putting it all together, combining scores of things around a car and under a car means the car can take action with a better sense of what to predict. However, the integrity of that data is nowhere near proven reliable, and may even open up whole new markets of manipulation for those trying to invert social pyramids.