Sand is a fluid such that driving on it can be hard (pun not intended) even for humans.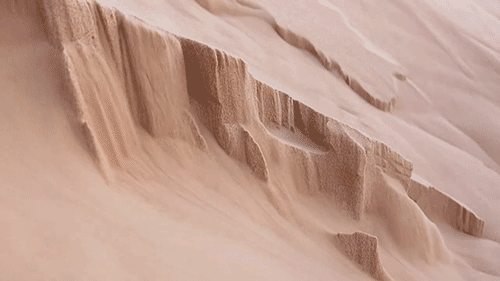 It's like driving on snow or mud, yet it seems to be far less well studied by car manufacturers because of how infrequent it may be for their customer base.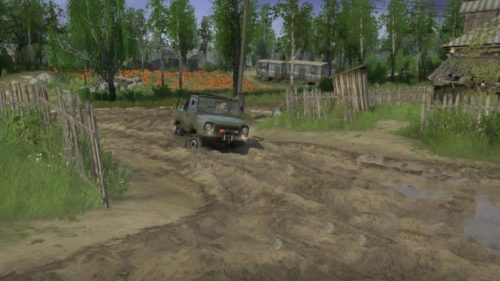 Traction control, for example, is a product designed for "slippery" conditions. That usually means winter conditions, or rain on pavement, where brakes are applied by an "intelligent" algorithm detecting wheel spin.
In sand there is always going to be some manner of wheel spin, causing a computer to go crazy and do the opposite of help. Applying brakes, let alone repeatedly, is about the worst thing you can do in sand.
On top of that the computer regulation of tire pressure sensors has no concept of "float" profile required for sand. When the usual algorithm equates around 40psi to safe driving, deflating to a necessary 18psi can turn a dashboard into a disco ball.
The problem is product manufacturers treat core safety competencies as nice to have features, instead of required. And by the time they get around to developing core competencies for safety, they over-specialize and market them into expensive festishized "Rubicon" and "Racing Design" options (let alone "WordPress").
In other words core complex or dangerous scenarios must be learned for any primary path to be safe, yet they often get put onto a backlog for driverless. Such a low bar of competency means driverless technology is far, far below even basic human skill.
Imagine it like exception handling cases or negative testing being seen as unnecessary because driverless cars are expected only to operate in the most perfect world. In other words why even install brakes or suspension if traveling parallel to all other traffic at same rate of speed, like a giant herd? Or an even better example, why design brakes for a car if the vast majority of time people don't have to deal with a stop sign?
Recently I put a new car with the latest driverless technology to the test with dry sand. I was not surprised when it became very easily confused and stuck, and it reminded me of the poem "Dans l'interminable" by Paul Verlaine (1844 – 1896).
Dans l'interminable
Ennui de la plaine,
La neige incertaine
Luit comme du sable.

Le ciel est de cuivre
Sans lueur aucune.
On croirait voir vivre
Et mourir la lune.

Comme des nuées
Flottent gris les chênes
Des forêts prochaines
Parmi les buées.

Le ciel est de cuivre
Sans lueur aucune.
On croirait vivre
Et mourir la lune.

Corneilles poussives,
Et vous, les loups maigres,
Par ces bises aigres
Quoi donc vous arrive?

Dans l'interminable
Ennui de la plaine
La neige incertaine
Luit comme du sable…
"The uncertain snow gleams like sand."