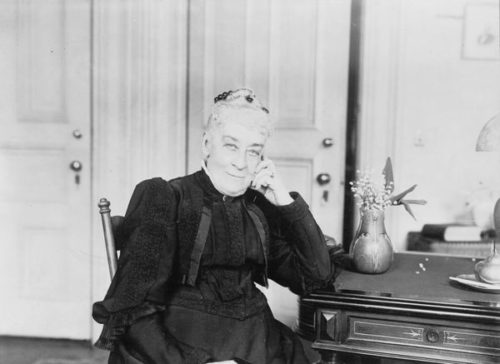 If you think charity spend by billionaires today is controversial, just look back at the early 1900s during industrialization. Let's start in 1907 when Margaret Olivia Sage invented a new level of charity, by setting up the first private family foundation (causal analysis to alleviate poverty) with a unprecedented and whopping $10 million.
In the 37 years of their marriage, Russell and Olivia Sage were to make only three major donations: to the Troy Female Seminary, the Women's Hospital, and the American Seamen's Friend Society, totaling approximately $220,000. In the years after Russell's passing, however, Olivia made up for lost time. […] When Russell Sage died in 1906, he left a fortune of $75 million to his wife. She proceeded to give away approximately $45 million in the next dozen years before her own death in 1918.
John D. Rockefeller saw Margaret's genuine acts and smelled a loophole. He soon after applied for his own charter for a completely open-ended grant making foundation (the genesis of American "think tanks" for political sway).
Theodore Roosevelt replied:
No amount of charity in spending such fortunes can compensate in any way for the misconduct in acquiring them.
In a 1910 speech (penned by Gifford Pinchot) from the hallowed ground of John Brown in Kansas, to an audience estimated at 30,000, he went even further in his advice:
Ruin for our democracy, he warned, will be "inevitable if our national life brings us nothing better than swollen fortunes for the few." […] A fortune "gained without doing damage to the community" he added, deserves no praise. Americans needed to set a higher standard. We should permit fortunes "to be gained only so long as the gaining represents benefit to the community."
More to the point, William Jewett Tucker pointed out Carnegie unjustly cut wages of his workers to enrich himself, using charity acts to obscure it. Tucker wrote:
There is no greater mistake… than that of trying to make charity do the work of justice.
For example, Bill Gates systematically destroyed trust in the personal computer through a series of lies and negligence for profit.
80% of people surveyed did not trust Gates in 2004 when he announced that spam would be gone by 2006.
Guess where Silicon Valley today gets its ideas about big false promises from.
Gates' absolute stance on ignoring safety and security in a dangerous rush to market, combined with infamously predatory tactics, birthed the crisis of malware and ransomware millions of people suffer from even today. Spam still isn't gone.
He recanted somewhat in 2001, arguably admitting his wealth accumulation had been immoral for two decades, yet… damage was done and he's not spending his billions on fixing the global catastrophe he created, nor surrendering it to people who need it most (e.g. working on accountability and reparations let alone justice).