A decade ago or so people seemed surprised when I warned about links between Crypto and North Korea (or even Russia) military funds.
Now the U.S. Deputy National Cyber Adviser, Anne Neuberger, is very publicly stating one-third of North Korea's missile program is funded by Crypto.
Neuberger analysis seems based on the fact that $1bn in Crypto was stolen in the first nine months of 2022 alone — it's a total mess of insecurity and societal harms.
This reminds me of a consulting engagement on Crypto risks many years ago, which I've written about before.
I was parachuted into a bank to help their executive teams navigate Crypto. They asked whether a giant power generation plant pushing them to invest in bitcoin mining on massive scale (energy sector generally is run/owned by for-profit bankers in America) should be given the green light.
"That's all we need to know" I remember a roundtable of executives saying after I asked if they really wanted the blood of North Korean missile launches to be on their hands.
The hungry power company was given a giant negatory.
This idea of "blood Crypto" that I presented back then wasn't meant to be new, but something more like the latest chapter in an old tragic story.
Having long studied anonymity games for weapons proliferation among global hate groups (e.g. "blood diamond" money laundering to fund mercenaries and coups in Africa — "fascist pig" glorification) it seemed somewhat obvious to me where Crypto was and would sit for some time — organized international crime.
People often told me they didn't see a dark Crypto future, until I explained the past reality of blood diamonds.
I guess more to the point, many people STILL wear diamond assets around publicly like they just don't see "it", and many people STILL boast about owning Crypto assets.
The evolution from diamond crimes to Crypto crimes shouldn't seem abrupt to anyone observing particularly onerous billionaires in the news.
If you remember, websites were setup by white South Africans specifically to allow unregulated international movement of racist mining wealth (PayPal was a "fast and easy" money transfer service intended to escape humanitarian regulations).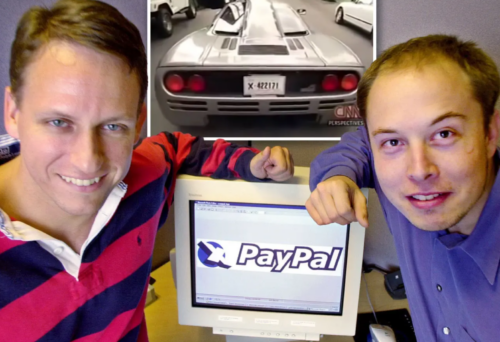 From there Crypto really became a minor change to expand global risk. This also probably explains why white South Africans STILL so brazenly promote toxic odious Crypto mines today even though it should bring to mind their parent's washing of blood diamonds.
The bottom line is that for the last two years Crypto (crime) has funded modernization of North Korean long-range missiles, which soon pose direct nuclear threat to all of America.