Yet another brand new Tesla in yet another "veered" head-on collision.
ISP says the crash occurred when a 2022 Tesla driven by a 46-year-old Mantua, Utah woman heading eastbound on State Highway 33 just west of Driggs crossed the center line and collided head-on with a 2007 Kenworth commercial vehicle…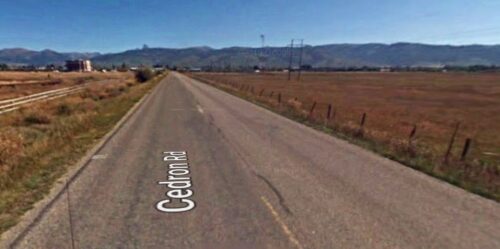 All four passengers in the Tesla including a child were killed.
Instead of software suicide by "veering" into a tree, or under a truck, this Tesla ran the head-on-into-opposite-lane routine. Who can forget just a year ago…
Capt. Steve Biakanja's children — his 14-year-old twin daughters Leigh and Lucy, and his 12-year-old son Ben — and his ex-wife, 53-year-old Lisa Biakanja, were returning home after a day at Casa de Fruta, KSBW reported. They were all killed at the scene when the vehicle swerved from the westbound lane of Highway 156 into the eastbound lane over solid double yellow lines, colliding with a tractor-trailer, the California Highway Patrol said.
And there have been many more similar cases since, such as tragedy in Tahoe the NHTSA has just highlighted, or this guy's story.
Fred Lambert, a noted Tesla enthusiast and editor-in-chief of the electric vehicle blog Electrek… submitted a bug report to Tesla: "Autopilot just tried to kill me, so please fix it." He seems to think this is a problem arising from FSD's latest updates, what he describes as a "new aggressive bug." That may be true, as Tesla has had to roll back crash-causing updates in the past…
Crash-causing aggressive bugs. New and worse. As in DO NOT get in or be around a Tesla. The NHTSA has just sent a letter demanding to know exactly where and when the cars ignore basic safety rules by design.
A Tesla officer has to respond to the letter under oath by Aug. 25 or the agency will refer the matter to the Justice Department, which can seek a maximum penalty of more than $131 million.
Let that sink in for a minute. $131 million sounds big but no amount of penalty money will bring back all the people killed by a "veered" Tesla.
An abrupt "veer" across yellow lines at night into the headlights of a giant truck immediately suggests "Autopilot" fraud let alone a "FSD" fraud expansion, as described by those who dare to enable the software. It's especially suspect on a clear and dry (0.08″ precipitation, 50F low) Idaho highway at 10pm, given it fits the pattern.
While it is still early to say whether hardware, software or both are to blame, police reports ponder over yet another middle-aged woman in a Tesla suddenly "veering" at high speed with children to sudden death. There seems here to be more tragic evidence of Tesla's fatally defective designs.