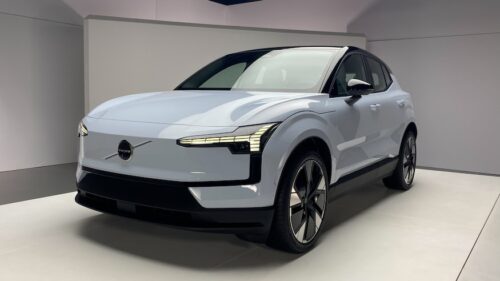 Every time I read an article that claims the EV market is slowing down, I look over at Volvo news to tell me the truth.
Volvo Cars reports its 14th consecutive month of growth as global sales reached 59,861 cars in October, up 10 per cent compared to the same period last year. The sales increase was primarily driven by the company's fully electric cars. […] Sales of fully electric cars grew by 29 per cent compared to the same period last year…
Volvo sales have consecutively grown for over a year, with EV leading their numbers (one of the first legacy OEMs to commit to all-electric, targeting 2030).
Volvo EV saw a huge 49% increase from October 2022 in their US sales, while in Europe they saw a 123% EV sales boom.
There's a simple reason for all that success over a long time. They aren't liars. Their cars are comfortable, dependable and safe. They deliver on what they promise.
The market for garbage cars that are full of disappointment, as flocked by racist charlatans, is necessarily going to slow down by comparison. That's not representative of an actual EV market any more than one circus run by a confidence man is the actual popcorn market.
Volvo, fortunately engineered with a strong sense of ethics, continues to blow other manufacturers out of the water.
In related news, Volvo has quietly been delivering large BEV trucks for long hauls and urban services.