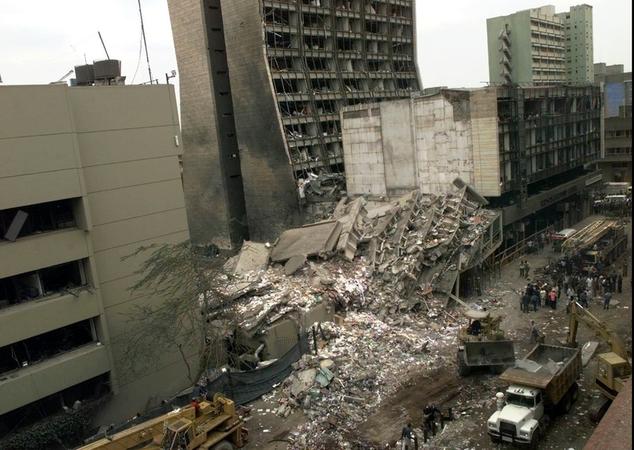 Twenty years after the American Embassy in Nairobi was bombed, a Memorial Park now sits at the junctions of Avenues named after Moi (2nd President of Kenya) and Haile Selassie (Emperor of Ethiopia).
A memorial wall commemorates names of the more than 200 who lost their lives, along-side a garden, a fountain, and a USAID-financed sculpture made from the debris of the blast. The visitor's center says at least 12K people visit every month to recount the morning of August 7th in 1998 as well as "be educated about the futility of violence and the essence of peace".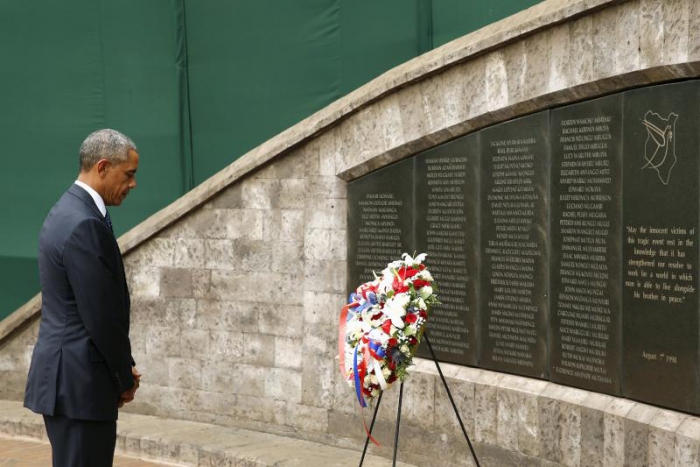 Local news reports how even today Kenyans and Tanzanians continue to discuss reparations from the US government, and whether there were obvious security failures at the Embassy.
Arguments in support of compensation to Kenyan victims are based partly on claims that the US State Department failed to properly secure the embassy building that stood on Moi Avenue in Nairobi.

Prudence Bushnell, US ambassador to Kenya at the time of the bombing, has said she repeatedly alerted officials in Washington that the embassy was vulnerable to terrorist attack. No action was taken in response to her warnings.

"As ambassador, I was responsible for security," Ms Bushnell wrote in her contribution to a set of 20th anniversary reflections on the attack published in the Foreign Service Journal. "And while I had pushed and pushed to get Washington's attention to our vulnerabilities, I remain keenly aware that I failed."
This was the event that fueled Sheehan's plan to fight al Qaeda with diplomatic pressure, which also was said to have "landed with a resounding thud" within US the government.
Sheehan secretly set forth specific actions the US must take toward Pakistan, Afghanistan, Saudi Arabia, the United Arab Emirates and Yemen, with Pakistan being the pivotal member to isolate the terrorist group. His plan wasn't enacted. In retrospect now we look at what should have been done before 2000 when the U.S.S. Cole was bombed, and before 2001 when the Twin Towers were bombed.