They say fruit flies like a banana, and new science may now be able to prove that theory because robot brains have figured out that to the vector go the spoils.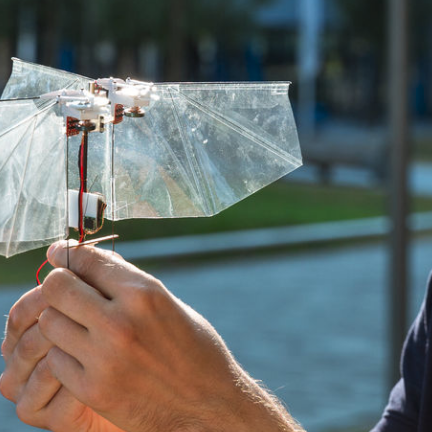 The Micro Air Vehicle Lab (MAVLab) has just published their latest research
The manoeuvres performed by the robot closely resembled those observed in fruit flies. The robot was even able to demonstrate how fruit flies control the turn angle to maximize their escape performance. 'In contrast to animal experiments, we were in full control of what was happening in the robot's "brain".
Can't help but notice how the researchers emphasize getting away from threats with "high-agility escape manoeuvres" as a primary motivation for their work, which isn't bananas. In my mind escape performance translates to better wind agility and therefore weather resilience.
The research also mentions the importance of rapidly deflating costs in flying machines. No guess who would really need such an affordable threat-evading flying machine.
I mean times really have changed since the 1970s when…
Developed by CIA's Office of Research and Development in the 1970s, this micro Unmanned Aerial Vehicle (UAV) was the first flight of an insect-sized aerial vehicle (Insectothopter). It was an initiative to explore the concept of intelligence collection by miniaturized platforms.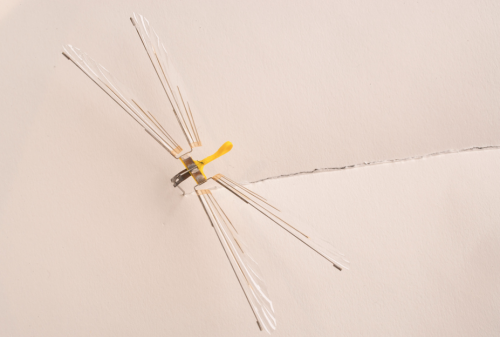 The Insectothopter was plagued by inability to fly in actual weather, as even the slightest breeze would render it useless. In terms of lessons learned, the same problems cropped up with Facebook's (now cancelled) intelligence collection by elevated platform.
On June 28, 2016, at 0743 standard mountain time, the Facebook Aquila unmanned aircraft, N565AQ, experienced an in-flight structural failure on final approach near Yuma, Arizona. The aircraft was substantially damaged. There were no injuries and no ground damage. The flight was conducted under 14 Code of Federal Regulations Part 91 as a test flight; the aircraft did not hold an FAA certificate of airworthiness.
Instead of getting into the "airworthiness" of fruit flies, I will simply point out that "final approach" is where the winds blow and the damage occurred. If only Facebook had factored in some escape performance maximization to avoid the ground hitting them so dangerously when they landed.