#bugbounty #privacymatters #govermentshutdown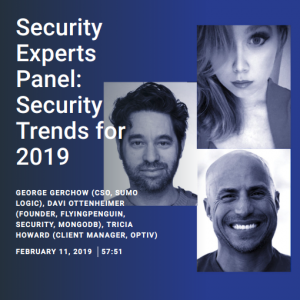 Many thanks to all those who invited me in to crash the MODcast about "Big Security Topics of 2019".
Special shout-out to George who kept calling me David.
The conversation has been blowing up my social channels so thought I might as well add some reference here as well.
"People have the right to know what others are doing with their data"

Government Shutdowns, Bug Bountires, and Ethics – what do these have in common? Our first live panel of security experts in 2019.
Click on the image or link above to have a listen, or the embedded player below. Feedback welcome.