Recently I wrote about developments in airborne information warfare machines.
Also in the news lately is an infamous Russian "seabed warfare" ship that suddenly appeared in Caribbean waters.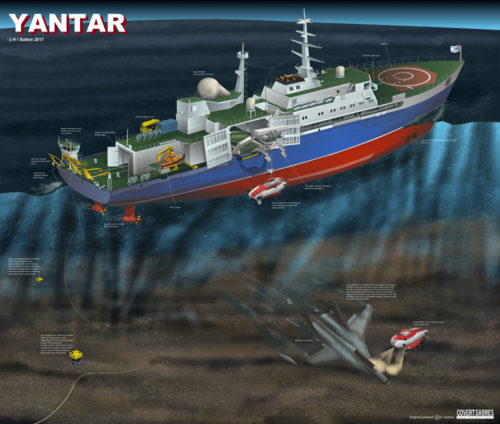 She can deploy deep-diving submarines and has two different remote-operated vehicle (ROV) systems. And they can reach almost any undersea cable on the planet, even in deep water where conventional wisdom says that a cable should be safe.
In the same news story, the author speculates that ship is engaged right now in undersea cable attacks.
…search patterns are different from when she is near Internet cables. So we can infer that she us doing something different, and using different systems.

So has she been searching for something on this trip? The journey from her base in the Arctic to the Caribbean is approximately 5,800 miles. With her cruising speed of 14.5 knots it should have taken her about two weeks. Instead it has taken her over a month. So it does appear likely.
The MarineTraffic map shows the ship near the coast of Trinidad.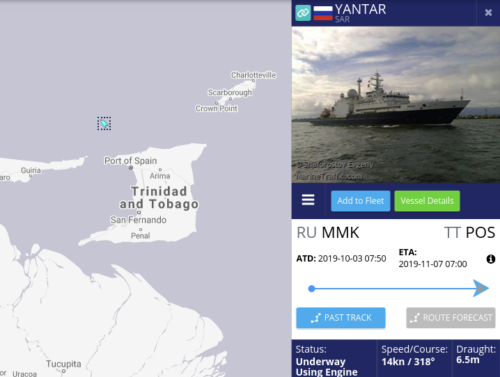 Maps of the Caribbean waters illustrate the relevance of any ship's position to Internet cables and seabed warfare.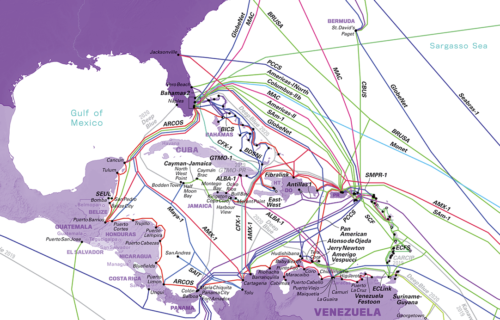 A Russian ship on the northwest coast of Trinidad means it's either inspecting or even tapping into the new DeepBlue cable, listed as going online 2020. Trinidad is in the lower right corner of the above map. Here's a zoomed in look at the area to compare with the ship position map above: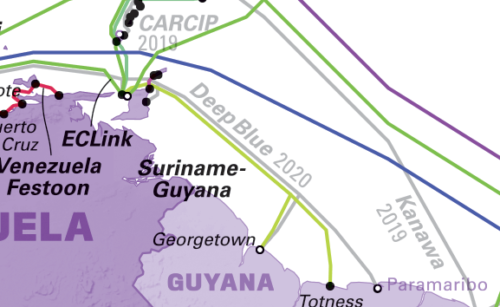 And the DeepBlue cable specs give a pretty good idea of why a Russian seabed warfare ship would be hovering about in those specific waters…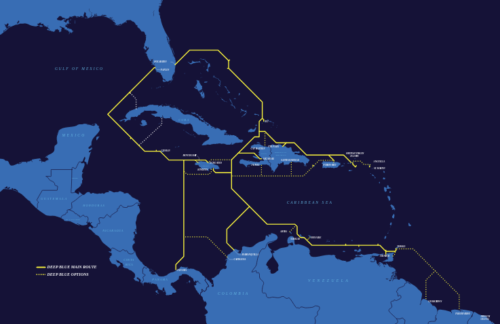 Spanning approximately 12,000 km and initially landing in 14 markets, the Deep Blue Cable will meet an urgent demand for advanced telecom services across the Caribbean. This resilient state-of-the-art cable has up to 8 fibre pairs with an initial capacity of 6Tbps and ultimate capacity of approximately 20Tbps per fibre pair. It is designed to be fully looped maximizing system resiliency. With more than 40 planned landings, Deep Blue Cable will bring 28 island nations closer to each other and better connected to the world.
In only somewhat related news, the U.S. has been funding a scientific mission with the latest undersea discovery robots to find missing WWII submarines.
The USS Grayback was discovered more than 1,400 feet under water about 50 miles south of Okinawa, Japan, in June by Tim Taylor and his "Lost 52 Project" team, which announced the finding Sunday.
Their announcements are public and thus show how clearly technology today can map the seabed.