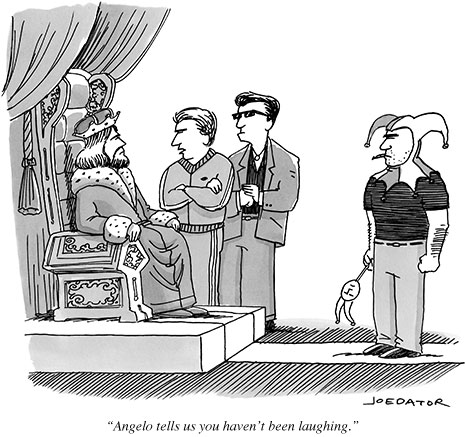 The "official website for BBC History Magazine, BBC History Revealed and BBC World Histories Magazine" presents some graphic details for Medieval messaging protocols:
…jesters were often required to go to the battlefield with their masters to carry messages between the leaders of warring armies, demanding that a city surrender to a besieging army or delivering terms for the release of hostages. Unfortunately for the jesters, the enemy did sometimes 'kill the messenger' as an act of defiance (especially if they regarded the terms being offered as an insult) and some used a catapult or trebuchet to hurl the unfortunate messenger (or his severed head) back into his own camp as a graphic illustration of what they thought of the message.
The story ends with this "grave warning" from a certain jester's final resting place:
If chance has brought thee here, or curious eyes
To see the spot where this poor jester lies
A thoughtless jester even in his death
Uttering his jibes beyond his latest breath.