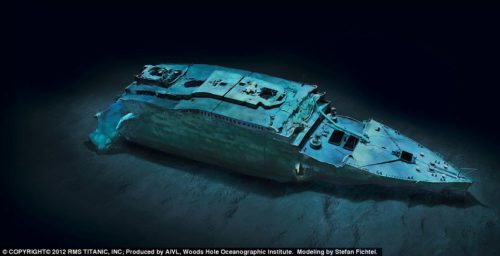 A series of timeline delays in another Facebook breach story seem rather strange for 2019.
This breach started with a physical break-in November 17th and those affected didn't hear about it for nearly a month, until December 13th.
The break-in happened on Nov. 17, and Facebook realized the hard drives were missing on Nov. 20, according to the internal email. On Nov. 29, a "forensic investigation" confirmed that those hard drives included employee payroll information. Facebook started alerting affected employees on Friday Dec. 13.
The company didn't notice hard drives with unencrypted data missing for half a week, which itself is unusual. The robbery was on a Sunday, and they reported it only three days later on a Wednesday.
Then it was another long two weeks after the breach, on a Friday, when someone finally came forward to say that these missing drives stored unencrypted sensitive personal identity information.
This is like reading news from ten years ago, when large organizations still didn't quite understand or practice the importance of encryption, removable media safety and quick response. Did it really happen in 2019?
It sounds like someone working at Facebook either had no idea unencrypted data on portable hard drives is a terrible idea, or they were selling the data.
The employee who was robbed is a member of Facebook's payroll department, and wasn't supposed to have taken the hard drives outside the office.
"Wasn't supposed to have taken…" is some of the weakest security language I've heard from a breached company in a long time. What protection and detection controls were in place? None?
Years ago there was a story about a quiet investigation at Facebook that allegedly discovered staff were pulling hard-drives out of datacenters, flying them to far away airports and exchanging them for bags of money.
It was similar to the very recent story of journalists uncovering that Facebook staff were taking $3K/month in bribes to help external attackers bypass internal security.
Of course many other breaches have proven how internal staff who observe weak security leadership may attempt to monetize data they can access, whether users or staff.
The man accused of stealing customer data from home mortgage lender Countrywide Financial Corp. was probably able to download and save the data to an external drive because of an oversight by the company's IT department.
The insider threat is real and happens far too often.
I also think we shouldn't wave this Facebook story off as just involving 30,000 staff data instead of the more usual customer data.
First, staff often are customers too. Second, when you're talking tens of thousands of people impacted, that's a significant breach and designating them as staff versus user is shady. Breach of personal data is a breach.
And there's plenty of evidence that stolen data when found on unencrypted drives, regardless of whose data it is, can be sold on an illegal market.
This new incident however reads less like that kind of sophisticated insider threat and more like the generic sloppy security that used to be in the news ten years ago.
Kaiser Permanente officials said the theft occurred in early December after an employee left the drive inside the car at her home in Sacramento. A week after the break-in, the unidentified employee notified hospital officials of the potential data breach.
Regardless of whether a insider threat, a targeted physical attack, or just disappointing sloppy management practices and thoughtless staff…Facebook's December 13 notice of a November 17 breach seems incredibly slow for 2019 given GDPR, and the simple fact everyone should know that notifications are meant to be within three days.
I'm reminded of the Titanic reacting slowly and mostly ignoring four days of ice notifications.
1:45 P.M. "Amerika" passed two large icebergs in 41.27 N., 50.8 W.

9:40 P.M. From "Mesaba" to "Titanic" and all east-bound ships: Ice report in latitude 42º N. to 41º 25' N., longitude 49º W to longitude 50º 30' W. Saw much heavy pack ice and great number large icebergs. Also field ice. Weather good, clear.

11:00 P.M. Titanic begins to receive a sixth message about ice in the area, and radio operator Jack Phillips cuts it off, telling the operator from the other ship to "shut up."