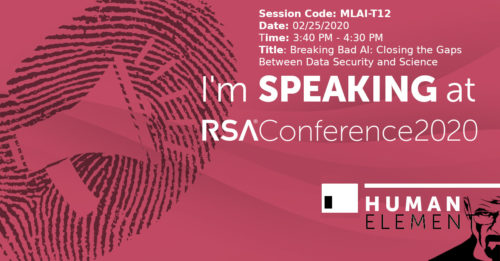 Session Code: MLAI-T12
Title: Breaking Bad AI — Closing the Gaps Between Data Security and Science
Date: 02/25/2020
Time: 3:40 PM – 4:30 PM
If you have AI/ML projects and aren't sure how to validate their safety, this presentation is for you. Don't let another AI project go forward without security assessments being in the conversation.
Abstract: For years the security industry has discussed the leap into cloud computing as a paradigm shift. Get ready for another leap, as data platforms are rapidly becoming AI/ML development that requires its own new species of safety validations. This presentation, based on years of field tests, provides a quick intro and practical list for security teams to comfortably engage data science projects.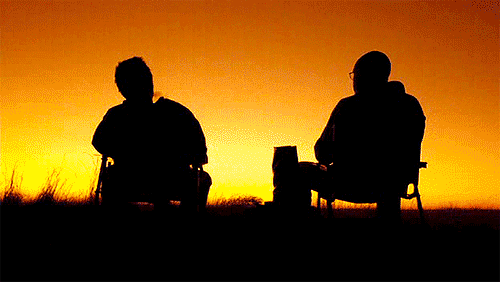 Also I'll be hosting a "Birds of a Feather" session:
Title: The Internet is Broken: We Need a Solution for Our Data
Date: 02/26/2020
Time: 1:30 PM – 2:20 PM
Room: RSAC Engagement Zone Moscone West 2020 – Table C
Abstract: Will anyone fix the Internet's growing data ownership/consent crisis? If so, how? Clearly it is past time to reset the balance of power and reignite the true potential of web services, intended for everyone. Our Internet has shifted from its original promise – and it's time to make a change. Come discuss options and progress with Solid and related standards. Attendance is strictly limited to allow for a small group experience.