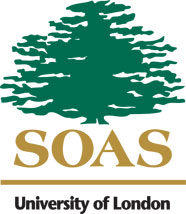 Once upon a time I studied African history, policy and economics as an undergraduate at the School of Oriental and African Studies (SOAS).
Although I was only there for a short time, it left a very positive and lasting impression on me. One of the things that really stood out about the School was its origins in the British Empire's need for better understanding of the languages and cultures that were the furthest from its own. It felt like a bold statement of how success can be achieved through understanding and acceptance as much, if not more, than from shock and awe strategies.
The School has to have had one of the most diverse groups of people I have ever had the pleasure to work with. I'll never forget how the discussions in the classroom would often continue afterwards downstairs in the dark and smoky school pub (with the Professor!) for hours and hours over tax-free pints of lager and stout. And who can forget the library stacks, absolutely filled with anything you could possibly want to know, all just next door to the ominous building that played a prominent role in the movie "1984". Although I seriously considered attending SOAS to do my graduate work, I ultimately chose the London School of Economics, just down the road…
Well, I was just notified of an amazing program started by SOAS in 2004 called the Poetry Translation Centre. There is something really remarkable about the Arts Council England and how dedicated they seem to be to finding ways to enrich the English-speaking world with art.
I recently wrote about the tragic loss of tradition due to war in the Horn of Africa, where an oral tradition existed at whose centre was verse or poetry. However, finding this program on the SOAS site has restored my faith that people who care about poetry might also genuinely see the importance of capturing and passing along literature and traditions around the world.
This poem by Ismaciil Mire, a Somalian soldier who fought against the British in the early 20th Century, is particularly interesting and perhaps timely:
They Pounced at Dawn

Honestly, my wife, not one of my forefathers
Nor I have ever once traded with money.
Our ancestors always had camels,
And I got my share from the camel raids.
Only once I ventured where my father never went.
I loaded the camels; it took four nights to reach the village.
The minute I got to the gate of Burco with my goods,
The brokers pounced as if they knew I was coming.
As dawn broke, the sheepsellers set upon us.
Godless men gathered against us.
I was struck dumb when they prodded the sheep.
'It's worth this much', 'No it isn't', they haggled bluntly.
Their squabbling distressed me.
I trusted the man with the squint but he cheated me.
They tried to placate me with less than four shillings,
While I watched the hands that swindled me.
As for the sheep you're all asking about, they are now with
men
Who deserve to be strung up on thorns by their heels.
All I was left with was rags and a stick.
Some men know more about money than me. Ask them!
The poems come in original text, literal translation, and final translation.