The death of Ann Mitchell, aged 97, was just announced in Edinburgh.
One of only 5 women accepted to read mathematics at Oxford in 1940, she finished her degree a year early and went on to play a key role in Hut 6 "Machine Room" at Bletchley Park.
Hut 6 dealt with the high priority German army and air force codes, most important of which was the "Red" code of the Luftwaffe. They wrote out some of the jumbled nonsense which had been received and underneath wrote a "crib" of the probable German text. Ann's key role was the next step in breaking the code, composing a menu that showed links between the letters in the text received and the crib, with the more compact the menu, the better. As every code for every unit of the German forces was changed at midnight, each day the work began all over again to identify clues to the new day's codes. It was an intense intellectual process, working against the clock, and the urgency provided a constant challenge. Ann and her colleagues in Hut 6, most of whom had degrees in economics, law or maths, worked around the clock in shifts, with one free day each week. As the war came to a close, the number of messages declined until there were no more. "I did go up to London for VE Day on 8 May 1945 but I remember very little about the celebrations," she said. The codebreakers returned to normal life and, having signed the Official Secrets Act and sworn not to divulge any information about her work, Ann never told anyone, not even her husband, about her wartime role.
She led a life of great service delivered quietly — her groundbreaking WWII work in mathematics was not officially recognized until 2009.
Women, whose stories have been told far less widely than the men they worked with, reportedly made up three-quarters of the workforce at Bletchley Park.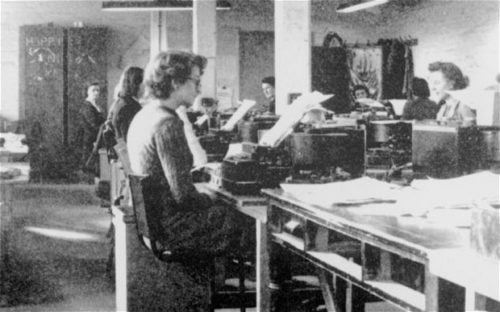 Whatever the reason for the remarkable women codebreakers to be rarely mentioned while their male colleagues were profiled, historians lately have been trying to update and correct the message.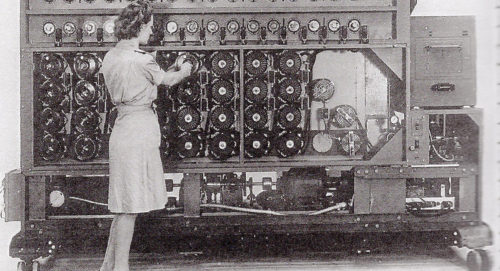 Food for thought when you consider the origins of cyber security had such a high percentage of women, and yet in the latest surveys "women accounted for 10% of the cybersecurity workforce in the Asia-Pacific region, 9% in Africa, 8% in Latin America, 7% in Europe and 5% in the Middle East."
Like many veterans after the war Ann contributed to other areas. She researched social impacts of divorce and made significant contributions to Scots family law, "which ensured that the needs of children were properly taken into account in a divorce settlement".
The BBC also has details of her life.