Important new findings confirm what was widely known yet rarely said out loud.
Some scholars have already performed research that supports the link between Confederate memorials and racism. In their paper, Henderson and her co-authors note that many monuments were dedicated during the Jim Crow era, often on the grounds of prominent government buildings. The researchers also cite a review of 30 dedication speeches for Confederate memorials, which found that nearly half invoked "explicit racist language," including phrases such as "love of race" and "your own race and blood."

In addition to scholars, "this is something that activists have also been saying for a very long time," Henderson noted.

The UVA researchers wanted to know if there was further quantifiable evidence connecting the memorials with racism, so they merged county-level data on lynchings between 1832 and 1950 with data on Confederate memorializations. They discovered that — even controlling for population size and other variables — the number of lynchings was a "significant predictor" of the number of monuments in a given area.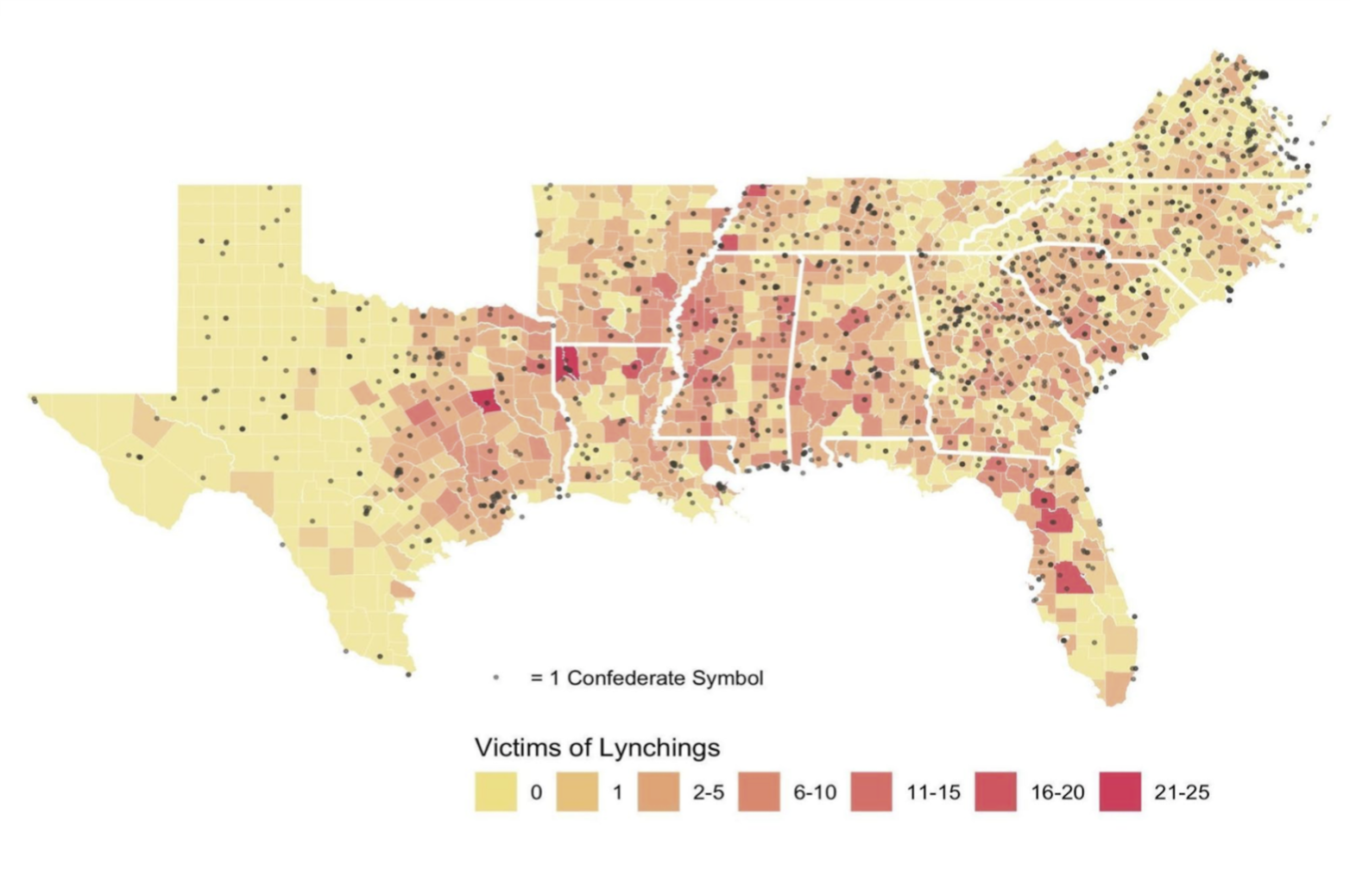 Here's an example of a monument dedication ceremony in 1913 clearly showing how they were meant to promote domestic terrorism such as lynchings.