ISBN-13: 9781667811291
Published: February 24th, 2022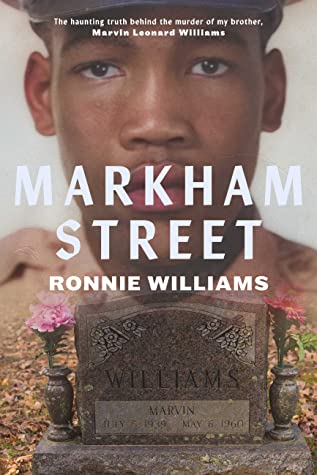 In November 2019 I posted a gripping tale here about U.S. Army Paratrooper Marvin Williams. I also asked the simple question why nobody seems to know his story outside small hushed circles in Arkansas, where he was brutally murdered by police who were never held accountable.
As I dug more and more into the details, I thought this has to be a movie… someone must be making a film. Alas I found nothing.
Finally a detailed book has landed, written by Williams' brother, giving us a history lesson that ought to become required reading in every American school.
…a prodigy who graduated from high school at the age of 15, Marvin desperately tried to escape the grinding poverty of field labor. He joined the Navy and later the Army, where he became a respected U.S. Paratrooper. At age 20, he was a beloved son, husband, and father. He had a good job, a second child on the way, and a bright future – until the night he was unlawfully arrested on Markham Street and bludgeoned to death by police.
Get your copy today. Spread the word.
Related: 1919 State-sanctioned Massacre of Blacks in Elaine, Arkansas