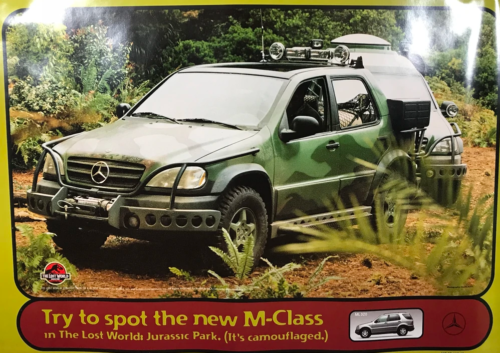 The 2006-2012 ML, GL and R-Class have a moisture related corrosion issue with the brakes, which can result in total failure.
…brake force support might be reduced, leading to an increase in the brake pedal forces required to decelerate the vehicle and/or to a potentially increased stopping distance. In rare cases of very severe corrosion, it might be possible that a strong or hard braking application may cause mechanical damage in the brake booster, whereby the connection between the brake pedal and brake system may fail. In such a very rare case, it would not be possible to decelerate the vehicle via the brake pedal.
Not possible to decelerate the vehicle via the brake pedal.
I believe that officially means these road bathtubs should be classified as a boat instead of a car?
The issue is so serious Mercedes says drivers should immediately call and a tow truck will come take the vehicle to be repaired.
MBUSA is advising affected customers to stop driving their vehicles. MBUSA will also offer complimentary towing to owners of affected vehicles to attend the workshop.
I suppose what's hidden in the details is how Mercedes took a single report and extensively researched the causes until they arrived at a decision to recall vehicles even 16 years old. Consumer Reports tells the story:
The automaker began its investigation in July 2021 after a report of a customer from outside the U.S. experiencing reduced braking during a stop. After conducting numerous field studies and tests, including discovery of a single similar situation in the U.S., Mercedes-Benz informed the National Highway Traffic Safety Association of the recall on May 5, 2022.
That's an impressive response narrative.
Mercedes shows a duty of care completely opposite to Tesla's negligence from "false and reckless" management (notorious for failures to stop and harming people and property) as witnessed yet again just last week.
A Columbus police crash report states that the driver of the Tesla, 63-year-old Frantz Jules, told police that he was unable to slow the vehicle as it hit speeds of 70 mph on a Downtown highway, so he exited and smashed into the center.

Jules told police he was driving on Ohio Route 315 when he "lost control of his brakes and was unable to stop," according to the police report. He exited Route 315 at the Neil Avenue exit, which leads directly onto Vine Street toward a T-intersection and traffic light at North High Street — with the convention center directly in its path.

Three witnesses to the crash, one of whom was stopped at the red light at North High Street, told police that the driver of the Tesla appeared to speed up in order to beat a red light. They also said it did not appear he applied brakes before the building was hit.
Lost control of his brakes and was unable to stop… or sped up to run through a red light, or BOTH? Tesla likely doesn't care and will spend its time trying to find ways to avoid being responsible.