Motor Trend in 2017 wisely called the Chevy Bolt their car of the year. They're now positively gushing over their prediction, calling the electric car's engineering refreshing; very modestly it just keeps getting better and better.
While most buyers largely ignored it, the Bolt, like a fine red wine, kept getting better with age. The Bolt EUV launched in 2021 with more interior space, a more modern look, and the option to equip it with the best hands-free highway driving system on sale today. Now, a massive price cut for 2023 is transforming what was already a good car at a reasonable price into a veritable bargain.
That's very high praise from a very respected authority.
Chevy is described as delivering the best hands-free electric car in America for just $19K in 2023.
It's everything right about America boxed up into a car, like wearing a classic inexpensive pair of sturdy well-built blue jeans.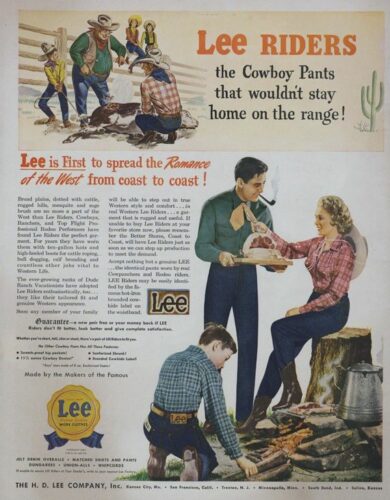 Fun history tangent, the word "denim" in jeans comes from "serge de Nimes". It was industrious Frenchmen in Nimes weaving wool-silk "serge" materials for hard working shepards, who had their product name shortened to de-Nim. Somewhere along the line (pun not intended) Americans switched cotton threads into denim, marketing this result as lower cost yet still highly durable jean.
Reliable, durable yet inexpensive.
Recently I was taking a stop in the sleepy beach-side town of Monterey, California when I noticed every car in a parking lot row was… the Chevy Bolt.
Every car a Bolt?
This bucolic small town, with its down-to-earth scene, reminded me of the buzz that only a cherry 1957 Chevy could generate, yet it was in 2023 and electric.
The 1957 Chevrolets were good cars mechanically. They took abuse fairly well, and when they did break, they were often cheaper to repair than their contemporaries. Thus, a higher percentage of them survived to become hobby/collector cars.
Something definitely was going on in the quiet back streets among those who could own anything. A sort of quiet, unassuming yet powerful statement that Chevy was THE electric vehicle to own.
This is going to sound a bit repetitive, but it needs to be said again: since we bought the 1957 Chevy, now named Project X, for $250 back in 1965, its sole reason for existing has been to act as a testbed for new hot rodding trends and technologies. …it's clear that EV is here to stay and, just like always, Project X is on the leading edge to try out this new technology.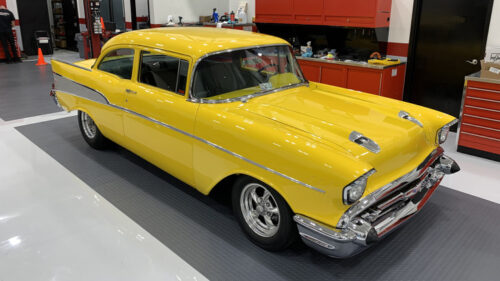 Honestly, I have to admit I kind of expected engineering innovators like Kia or Fiat to be getting motorhead magazine accolades and maybe even Porsche, yet an honest and reliable Chevy looks like the real and clear winner year after year.
Meanwhile, Elon Musk's half-baked jalopies have proven to be about as valuable as over priced ugly Russian designer pants that dissolve in the laundry. This blatantly anti-democratic racist predictably has dumped little more than hot snake oil directly on consumers (to undermine and delay protections from his fraud).
Worse and worse engineering problems hidden by intentionally misleading marketing have Tesla embroiled in class-action lawsuits, far too many funerals, and widespread investigations after reducing overall road safety for everyone.
Regulators looking at the remarkable success Chevy has achieved, given a huge market of improving electric car options reaching back to the 1940s, now more than ever should seriously consider a ban to remove the intentionally sub-par Tesla products from public roads.