I've tried and failed to make any sense of the statements that Smith & Wesson put before American courts.
A federal judge has dismissed a lawsuit by gun manufacturer Smith & Wesson Brands Inc seeking to block New Jersey's attorney general from enforcing a subpoena to investigate whether the company committed fraud while advertising firearms to consumers. […] Smith & Wesson claimed the probe sought to suppress speech regarding gun ownership protected by the U.S. Constitution's First Amendment…
It seems that the gun manufacturer has to be told at great taxpayer expense that fraud is not a free speech issue.
The state of NJ, investigating gun deaths, had demanded to know when and where Smith & Wesson had said its guns make people safer.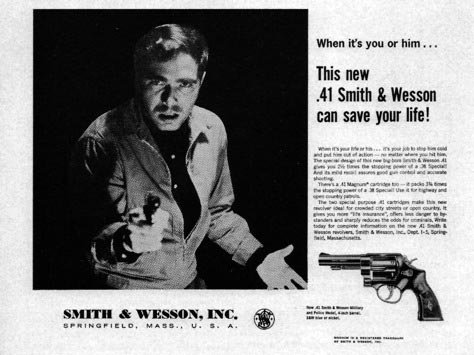 The company not only violently refused to admit what it has been saying, it tied up courts to argue that it could say absolutely anything to sell products.
It seems especially dubious to push at customers that guns will definitely make them safer, while telling the courts that's just a random opinion and therefore can't be challenged for being a lie.
Lawyers apparently now have to figure out if the company is engaging in willful fraud; deaths or injury of the very people told they would be safer.
And that reminds me of Sig Sauer, another gun manufacturer charged with lying to its customers.