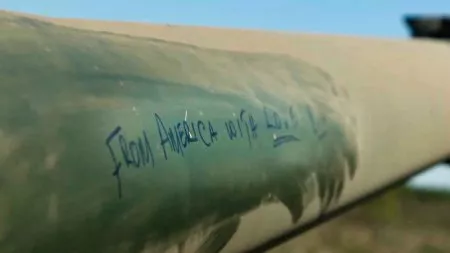 When I wrote my first book in 2012, I pitched the publisher on cooking recipes for cloud security.
My vision was that one page would describe how to make an historic meal (such as Royal Navy spotted dick) and then the rest of the chapter would be cloud technical steps (such as how to setup secure remote administration).
I even presented a test chapter for the RSA Conference in China on how to grill the perfect hamburger, as a recipe for cloud encryption and key management.
Things didn't turn out quite like I had expected, as the publisher asked to change the title to virtualization, drop the food recipes, and insert a DVD. It felt like preparing a gourmet vegan dessert and being told to stick to the meat and potatoes.
*Sigh*
Nonetheless in my mind cooking remains a powerful way to convey the relationship between technology and knowledge.
Everybody eats.
Food automation tends to be disgusting, even causing illness. Whereas technology augmentation in human cooking, using recipes for quality control and governance, will produce the best possible meal.
Perhaps the canonical example I hear all the time in AI ethics circles… if you brought a robot into your home and told it to prepare you a steak dinner, should you be surprised if later you can't find the dog?
Hey, I didn't say the robot was Chinese. Stop thinking so simply.
Microsoft management clearly didn't understand such basic anthropological tenets of technology use. The big news, hopefully surprising nobody, is illness has forced them to cancel a massively funded VR program.
The personnel demoing the tech appear to be using a variant of Microsoft HoloLens. The government recently halted plans to buy more "AR combat goggles" from Microsoft, instead approving $40 million for the company to develop a new version. The reversal came after discovering that the current version caused issues like headaches, eyestrain and nausea.
Such a waste of time and money to find out what is easily predicted.
Soldiers "cited IVAS 1.0's poor low-light performance, display quality, cumbersomeness, poor reliability, inability to distinguish friend from foe, difficulty shooting, physical impairments and limited peripheral vision as reasons for their dissatisfaction," per the DOT&E assessment. The Army knows that IVAS 1.0 is something of a lemon [yet] still plans on fielding the 5,000 IVAS 1.0 units it's currently procuring from Microsoft at $46,000 a pop to training units and Army Recruiting command for a total price tag of $230 million.
It's like reading some people got sick and then discovered their taco MRE bag wasn't really a taco, just sugar and cornmeal drenched in preservatives and artificial taco flavors.
VR from Microsoft sounds like the hardtack (dry "cracker") of combat goggles. A real bargain at $230 million.
See-through augmentation measured on efficiency and minimal interference is a whole different story, as it avoids all the foundational problems of automation (e.g. where to get flavor, or actual useful nutrition from).
Google glass really blew it on this point. They could have developed an HUD for highly technical work like repairing machines with both hands.
Of course Google didn't think like this because their engineers all went straight from elite schools to sitting in a gourmet cafeteria eating free lunches and talking mostly about their exotic vacations.
They're in a virtual world, the opposite of what's required for knowledge, let alone innovation. And that's why their products depend on finding people who really live, who have daily struggles and needs in a real world, to tell them what to engineer.
That's all background to the main point here that howitzers in Ukraine are proving today what everyone should have been working on for at least the last decade: cooking.
DARPA's training demos use something more pedestrian: cooking. Dr. Bruce Draper, the program's manager, describes it as the ideal proxy task. "[Cooking is] a good example of a complex physical task that can be done in many ways. There are lots of different objects, solids, liquids, things change state, so it's visually quite complex. There is specialized terminology, there are specialized devices, and there's a lot of different ways it can be accomplished. So it's a really good practice domain." The team views PTG as eventually finding uses in medical training, evaluating the competency of medics and other healthcare services.
First you bake a cake together as a team using augmented vision… then you destroy invading armies with it.
Using phones and tablets to communicate in encrypted chatrooms, a rapidly growing group of U.S. and allied troops and contractors is providing real-time maintenance advice — usually speaking through interpreters — to Ukrainian troops on the battlefield. In a quick response, the U.S. team member told the Ukrainian to remove the gun's breech at the rear of the howitzer and manually prime the firing pin so the gun could fire. He did it and it worked.
Delicious.
I'm not going to claim credit for this obvious future of technology based on ancient wisdom, given there are so many children's tales saying the same thing.
Ratatouille is probably my favorite, easily digested in movie format.
The real kicker to the howitzer example is the technical teams spell out very precisely in life and death context where augmentation works best and where it fails (hint: Blockchain is a disaster).
As the U.S. and other allies send more and increasingly complex and high-tech weapons to Ukraine, demands are spiking. And since no U.S. or other NATO nations will send troops into the country to provide hands-on assistance — due to worries about being drawn into a direct conflict with Russia — they've turned to virtual chatrooms.
I use virtual chatrooms so much I forgot for a minute that they're virtual.
The Ukrainian troops are often reluctant to send the weapons back out of the country for repairs. They'd rather do it themselves, and in nearly all cases — U.S. officials estimated 99% of the time — the Ukrainians do the repair and continue on. …Ukrainians can now put the split weapon back together. "They couldn't do titanium welding before, they can do it now," said the U.S. soldier, adding that "something that was two days ago blown up is now back in play."
I love this SO MUCH. Right to Repair in a nutshell. Technology dramatically enhances developing markets by sharing knowledge like how to restore that technology in the field.
It's the awesome Dakar Malle model of efficiency and sustainability that all technology should be put through, instead of lionizing the biggest waste teams.
And now for the main point:
Sometimes video chats aren't possible. "A lot of times if they're on the front line, they won't do a video because sometimes (cell service) is a little spotty," said a U.S. maintainer. "They'll take pictures and send it to us through the chats and we sit there and diagnose it."
Visual diagnosis in real time to bake a highly complicated cake. Including translation for chefs representing 17 nations in a small kitchen.
As they look to the future, they are planning to get some commercial, off-the-shelf translation goggles. That way, when they talk to each other they can skip the interpreters and just see the translation as they speak, making conversations easier and faster.
And I warned you about bockchain.
The expanse of weapons and equipment they're handling and questions they're fielding were even too complicated for a digital spreadsheet — forcing the team to go low-tech. One wall in their maintenance office is lined with an array of old-fashioned, color-coded Post-it notes, to help them track the weapons and maintenance needs.
Hope that's clear. Writing a big blog post about how to share knowledge in the future is hard. Not as hard as a book, obviously, but I definitely could use some augmentation right now
More than anything it's clear to me without government funded research teams, many tech companies would be utterly and completely lost in expensive dead end navel gazing.
DARPA is asking for developing recipes that really were needed a decade ago, based on assessment of hunger they see right now. While it's fashionable to call this future thinking to avoid blame, in reality it's being less ignorant about the present troubles.
Let the Russians desperate for a Chinese MRE eat cake instead, a delicious one right out of the howitzer.
Or I believe Molotov in WWII would have called them "bread baskets".