For some reason top EV tuners decided to settle on a common Ford van as their platform to win Pikes Peak this year.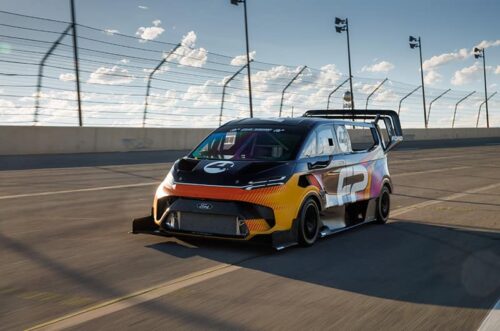 "Together with our STARD partners, we have built the E-Transit SuperVan 4.2 to be a truly competitive machine focused on getting to the top of the mountain quickly," said Mark Rushbrook, Global Director, Ford Performance Motorsports. "The Pikes Peak Hill Climb presents the perfect opportunity to showcase Ford's electric vehicle technology and bring light to EV Performance."
And they were right, their 50kw battery box turned in a stunning performance of second place overall with a time of just 8:47.682 (seven seconds behind a purpose-built F1 racecar), and first in class.
Some may remember the original Ford delivery van "super" concept in 1971 was a Ford GT40 chassis and mid-mounted 5.0-litre V8 (435HP). It ran 100mph in second gear but its aerodynamics were so scary drivers kept ruining the upholstery. That might explain the heavy body modifications on what they call their fourth release of the supervan concept, based on a 1,400HP tri-motor EV far more powerful than a GT40. Of course I wish they had joked "may the fourth win" and covered it with pictures of Princess Lea.
I'm not sure but I think the class that Ford was in this year, by far the largest class, was the "CEO isn't a loud mouthed homophobic racist Nazi enabler".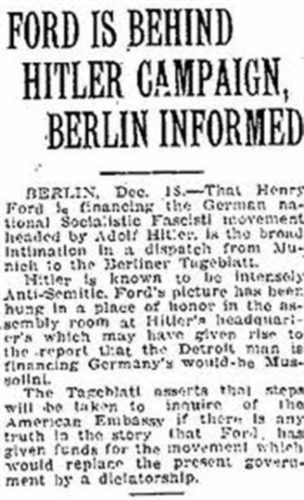 As much as I have always hated Ford and their Nazi past, I have to say they seem to be coming around and, at least in this case, delivered the goods with an inspiring supervan.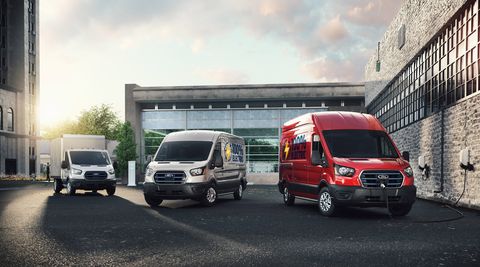 For comparison, and speaking of Nazi CEOs, the boring overpriced Tesla "privileged model" Plaid strained to get into 10th overall, placing second in the Exhibition class with a time of 9:54.901.
To put that pace in perspective, a local 1994 Ford Bronco clocked in 13 seconds later at 10:07.261. And on that note, a 1995 BMW M3 achieved a 9:20.433, half a minute ahead of Tesla's best attempt.
At least this year a malfunctioning cheap touchscreen to control window defogging, one of the dumbest ideas in car history, didn't force Tesla's bogus "prestige" car to quit the race again.
It really wasn't much of an exhibition. And it named itself the "Dark Helmet" as a pathetic self-own based on Mel Brooks' depiction of Nazism.
…now you see that evil will always triumph because good is dumb.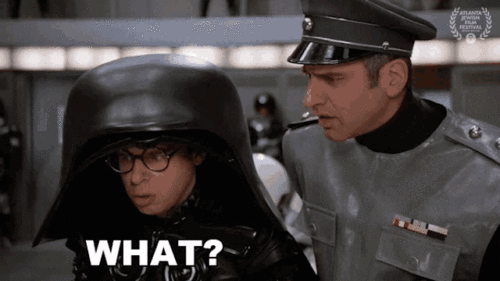 Not kidding. The Tesla car officially was entered as a Hitler meme before delivering a bad performance. That makes Tesla the "are we the baddies" class of clueless classless losers.
Ford delivering a second place finish overall just seven seconds behind the leader, tells me they know exactly what to do for that win. But, perhaps more importantly, do they want their brand also to permanently dunk on Tesla's love of fascism?
It's right there in front of them, with the full weight of history, to do the right thing.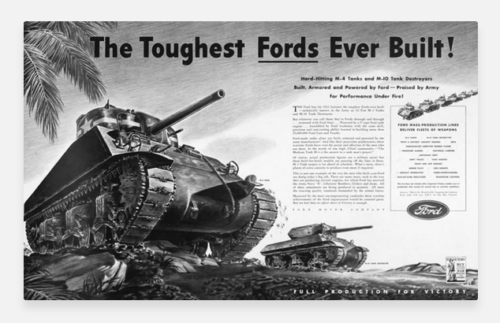 The "fourth" won. See the opportunity just missed, Ford? Instead of a tank that could be the new E-Transit Supervan in production for victory against fascism.