Just over a week ago military veteran and counter-terrorism expert Mayor Buttigieg had warned about the rising threat of white nationalism, describing it as the most deadly form of terrorism in the United States.
He now expands on those warnings in the tragic aftermath of the El Paso, Texas mass shooting:
US Representative from Texas and former CIA officer, Will Hurd, also comments on El Paso calling it "white nationalism terrorism":
Buttigieg references also a mass shooting in Ohio, and the need for regulation of guns.
Armed response by law enforcement engaged a gunman within 30 seconds. Despite immediate armed response killing the suspect, he still murdered nine people.
Police attribute the high casualties to his automatic rifle that could feed 100s of rounds from dual drums.
…CCTV images then capture the first officers rushing to engage the gunman – who was spraying bullets from his legally bought extended-mag rifle…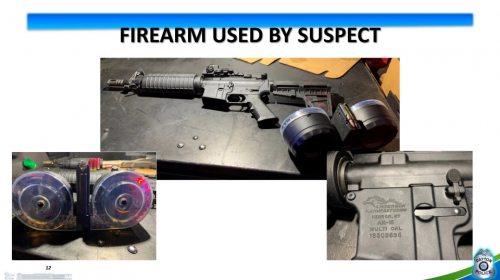 The gunman in Ohio so far only is known to have a long record of "toxic masculinity" at his school and was arrested after "drawing up a 'hit list' of girls he wanted to kill".
The gunman in Texas had declared intent to murder Hispanics, and his "manifesto" echoed recent official US government rhetoric such as the word "invasion":
Migrant caravan 'is an invasion'
With regard to the debate over regulation of guns in America, see also: Real History of the NRA