Today is the day, that new Civil War movie I recently wrote about is released in theaters, documenting the life of American hero and abolitionist General "Harriet" Tubman. It's long overdue, considering how important and well known her story should be for every American.
This "be free or die" movie is a hugely historic event in America and definitely should not be missed.
The movie delay isn't alone. Recently I also wrote about the slow pace to restoring dignity to the $20 bill, replacing the disgraced face of genocide and slavery (President Jackson) with hers. It seems a bit odd that anyone would balk at removing Jackson's tyrannical face, given how a heroic Tubman design stands ready to liberate the currency.
Consider how the U.S. treated Iraq, for example, where not even a year passed before new currency was rushed out to remove a tyrant's face.
But less than six months after the war was declared over, Iraqis queued outside exchange points across the country yesterday to swap Saddam's smiling face on the old banknotes for bills bearing images of ancient Babylonian rulers and historic monuments. "We're liberating the currency," said Ali Hussein, the manager at Wahda Bank in central Baghdad, one of 250 branches in the city where Iraqis can exchange old notes dinar-for-dinar with the new. "We're urging people to change their money as fast as possible so that we can get rid of his ugly face for good."
Even more odd is how the movie-industry has been unwilling to honor or depict the amazing story of Tubman in theaters, despite her being one of the most famous American heroes in history.
So that's why it's so significant, as today marks the first feature-length movie about Tubman ever seen in theaters, over 100 years after 1913 when she was buried with military honors at Fort Hill Cemetery in Auburn, New York.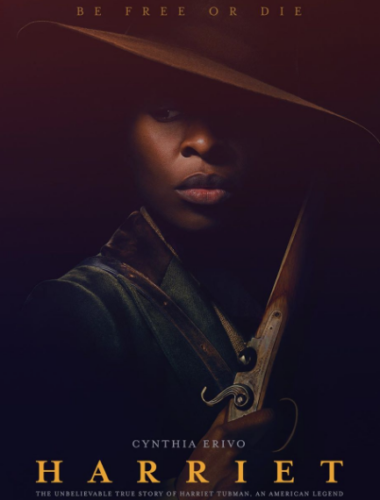 One of the key elements I am looking forward to is how General Tubman made extensive use of encoded songs in winning the war.
In the past I've written about Kumbaya and Calypso for this topic of encoding, and hope to see the movie driving discussion of underground railroad secret codes and also her security poetry.
Tubman used "Wade in the Water" to tell slaves to get into the water to avoid being seen and make it through. This is an example of a map song, where directions are coded into the lyrics.
Steal Away communicates that the person singing it is planning to escape.
If slaves heard Sweet Chariot they would know to be ready to escape, a band of angels are coming to take them to freedom.
Follow the Drinking Gourd suggests escaping in the spring as the days get longer.
Unnamed song sung by Harriet Tubman when approaching her group after taking a detour to get food for the day. This song lets them know it is safe to approach her.
Another unnamed song sang in the same situation but letting them know it is not safe to come out, there is danger in the way.