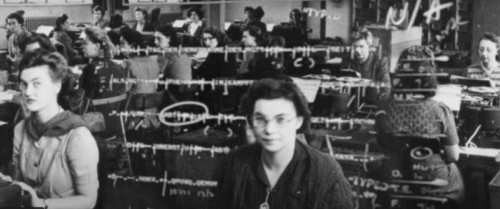 Big news from the Park itself:
Dr. David Kenyon, Research Historian at Bletchley Park highlights the rarity of this find: "No other film footage of a site intimately connected with Bletchley Park exists. We don't know who filmed it and the footage doesn't gives away any state secrets or any clues about the work the people in it are doing. If it fell into the wrong hands, it would have given little away, but for us today, it is an astonishing discovery and important record of one of the most secret and valuable aspects of Bletchley Park's work."

The reel of wartime footage, preserved in its original canister, has been donated to Bletchley Park by a donor who wishes to remain anonymous.
A 5 minute documentary about the new film already has been posted to YouTube