The impressively huge Aircraft Carrier was a decisive platform in past wars and still gets a lot of airtime (pun not intended).
…when word of a crisis breaks out in Washington, it's no accident that the first question that comes to everyone's lips is: 'where's the nearest carrier?'
However, I can't help but think about it in terms of a commoditization line over history.
What I mean to say is that there is a line that goes from the 1960s drone war being conducted on a mainframe in a few high-security buildings, all the way to warfare today being done using mobile phones in everyone's pocket.
Take the core concept of the "carrier". In today's commodity technology terms I believe you get an autonomous sea box of tiny drones ready to swarm.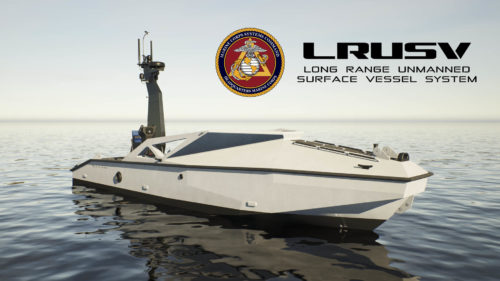 One of the lessons of the 1980 failed operation Eagle Claw, for example, was they came up one single aircraft short of a complete mission.
Imagine telling that story instead where the numbers of aircraft launched from sea are no hurdle at all — opposite problem really, as you have surplus of highly operational units.
The sea launch platform already was pioneered a while ago by submarines launching drones out of their missile tubes. And the Navy many years ago was manually launching swarms of 50 drones. Surely by now they've combined these two advances into tubes at sea having a magazine attached.
Now flatten the carrier to waterline (e.g. into a Low Visibility Craft or LVC) to remove its target profile, and with a towline attach a submarine filled with sensors and tubes of hundreds or thousands or drones.
It would look like a fatter version of the 2016 Wave Glider submersible by Liquid Robotics.
Obviously this means surface vessels could easily reload by picking up another tow-line submersible, bringing resupply buoys (forward docking stations) into the picture on "long line" deployments.
Also I can't help but mention this is very similar to what was being designed in the late 1800s and even demonstrated by Tesla himself, so we're on a very late cycle of adoption (postponed by WWI emphasis on maintaining control over petroleum distribution).
The drones could launch undersea or on surface. Either way it's a far more modern take on an old solution, for an even older problem in warfare.