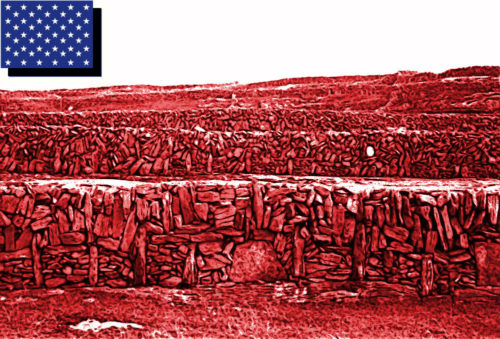 The British Government has announced their Home Office will have a Director General for Homeland Security.
Some in the UK reacted by saying it sounds American.
Nice try.
I thought everyone knows that America most definitely gets most of its English terminology for security from… wait for it… England.
I mean who has a Home Department, or a Home Secretary for the Home Office? Not America.
The Voice of America (VOA) explained this exact problem years ago in a story called "Are You in the Homeland Generation?" on their "Learning English" channel:
Historically, the Old English word hamland meant "enclosed pasture" — a protected field for animals. The word homeland first appeared in Modern English in the 1660s. It combined the nouns "home" and "land."​

But a deeper look at how the word homeland was used outside of the U.S. shows why some people are not comfortable with it. The government of South Africa used the word homeland for areas it created for only African peoples during the period of apartheid. These "homelands" separated the Africans from white citizens.​

Friederike Eigler is a professor of German at Georgetown University. She said that in Germany in the late 19th and early 20th centuries, people used a similar word to homeland – heimat – to express intense national pride.

"It became more and more a political term because it was sort of meshed up with ideas of the nation and nationalism. And then that kind of came to a head during World War II. It became very much tied up very much with notions of the German race, and the nation, nationality or national socialism, and so in that sense it got very discredited as a result in the postwar period."

In the early 2000s, when the U.S. government created the Department of Homeland Security, some objected to the name. Peggy Noonan writes for the Wall Street Journal. She thought the Bush administration should change the name. She said homeland "isn't really an American word."​

James A. Bartlett blogs for The Ethical Spectacle. He thinks the problem is that the word homeland has to do with the idea of being a native. He quotes the second Merriam Webster definition of homeland: "a state or area set aside to be a state for a people of a particular national, cultural, or racial origin."

Mr. Bartlett believes the word homeland does not describe the United States well. The U.S. is a diverse country of immigrants. Are those immigrants also able to call the U.S. their homeland?​
Speaking of people being confused about where words come from, machines are also pretty terrible at this.
A simple query for the word "homeland" using Google's algorithm on British government archives brings up this hilarious example: "Home Secretary" [many paragraphs later] "Auckland"