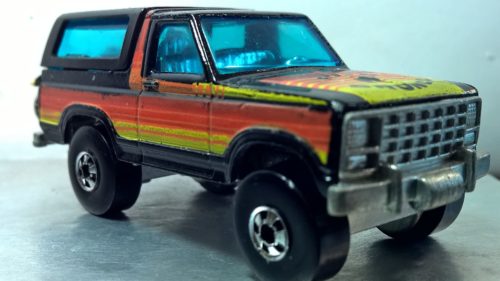 I keep admiring the car companies pushing "retro" versions of their vehicles, although they all seem far less friendly to the right-to-repair movement than the original versions. Does the latest "Fix Or Repair Daily" (FORD) user interface look like it is "mod" friendly to you?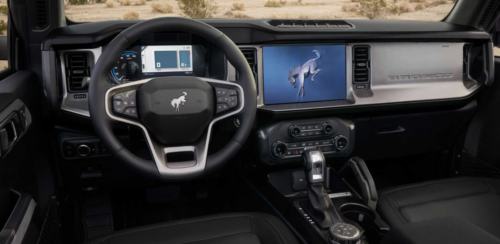 Who is going to wrench apart all those sealed plastic bits in a 2022 Ford Bronco, versus how many carbon fiber, fiberglass and welded aftermarket upgrades and modifications would you naturally find on a 1960s or even 1970s model?
…it's hard to imagine a situation where the new Bronco would need to be modified…
Oh pleeeeaazzz. Modify it with a classic American electric engine to start (pun intended). If it was good enough for Ford in 1914, it should be good enough for her husband's legacy in 2022.
Dell has seemingly taken the opposite approach to car manufacturers by giving people the "retro" option of modifying and repairing their newest laptop model.
Or maybe it's the same approach, such that we'll see a big aftermarket hot-rod movement for both the newest Dell and Ford?
In any case (pun intended) the new Concept Luna laptop seems very 1990s thinking to me, like back when Dell engineering was cool.
Last week, I was able to check out Concept Luna. Announced today, it's a laptop aimed at helping Dell achieve its environmental goals by offering parts that are easier to repair, reuse, and recycle. The machine is built to open up easily, so you can harvest its motherboard or other parts to use in future systems. Through this process, Dell hopes that a motherboard will be able to be used in up to three machines.
It actually looks like a laptop I bought from Apple in 1989, just a few years before I became an official Apple repair technician. Yes, I used to have official Apple corporate CDs delivered by the post office, describing in detailed step-by-step videos how to take everything apart. And I used to tear machines down and upgrade or modify them for people, at one point even managing a team of engineers who would de-solder components on boards all day… up hill, both ways.
Kind of weird also to think how Apple allowing people to work on their new machines is considered something new.
For years, Apple has monopolized product repair by withholding the parts and tools that customers and independent repair shops need to fix broken products. That's finally changing. On Nov. 17, Apple announced that it will begin sharing with the public more than 200 parts and tools for its products, starting with the iPhone 12 and 13 lineups and its new Macs. This program will presumably grow to include newer smartphone models and Mac computers.

That's a huge breakthrough for the growing Right to Repair movement, which has been working to pass legislation to make sure that all Americans have the right to repair not just their phones but anything they buy and own.
A breakthrough in the sense that it returns us to where we were. Maybe next Apple will announce that we can even choose our own desktop backgrounds and fonts.