The future looks awful if it requires us to pretend we can't see even when we're the only ones who can; a reflection on freedom that Robert Pirsig in the 1970s famously warned us about.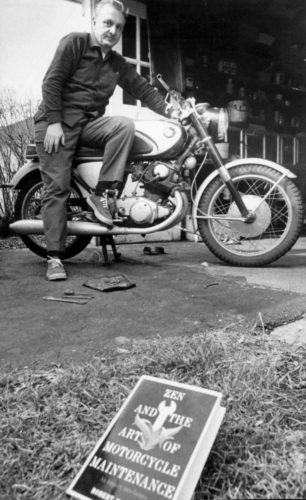 That seems to be the thinking again behind "Rep. Marie Gluesenkamp Perez (WA-03), along with Reps. Joe Neguse (CO-02), Elissa Slotkin (MI-07), and Abigail Spanberger (VA-07)" introducing an Agricultural Right to Repair Act.
"I bought a three-year-old John Deere 90-horsepower tractor. Within five minutes of using it, a yellow triangle lit up on the dash. Not being able to get diagnostic information about the error has disrupted my ability to farm … and a service appointment was available weeks away. I had to use a RELIABLE 1965 tractor to finish the job" said Rob Baur, a farmer in Ridgefield, Washington. "I need a way for me or an independent mechanic to get the error code and decode it to get information about the problem."
Zing.
Motorcyclists used to call this the "idiot light" effect. Instead of waiting for a flashing red or yellow indicator to tell you an expert must take a look, become the expert and learn how to detect and repair what's wrong.