I'm honored to say I was invited to speak with Ron Eddings and Chris Cochran from the Hacker Valley Studio. They've posted our conversation in their 100th episode, released today.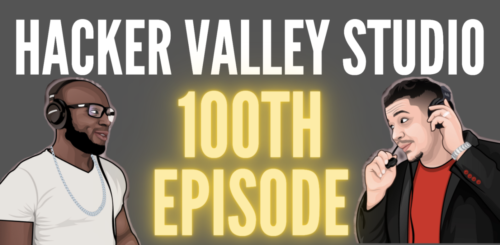 In this special 100th episode we dip into the Hacker Valley Studio vault to bring you never before heard content from some brilliant experts in their field…
Travis McPeak
Rishi Bhargava
Simran S. Sakraney
Gary Berman
Josh Halbert
Nick Vigier
Davi Ottenheimer
Christina Morillo
Rafael Nunez
My segment is at 49:25 of the podcast.